This story is written by Parwana Amiri, a young Afghan woman who has lived with her family in the Olive Grove from the Moria hotspot since September 2019.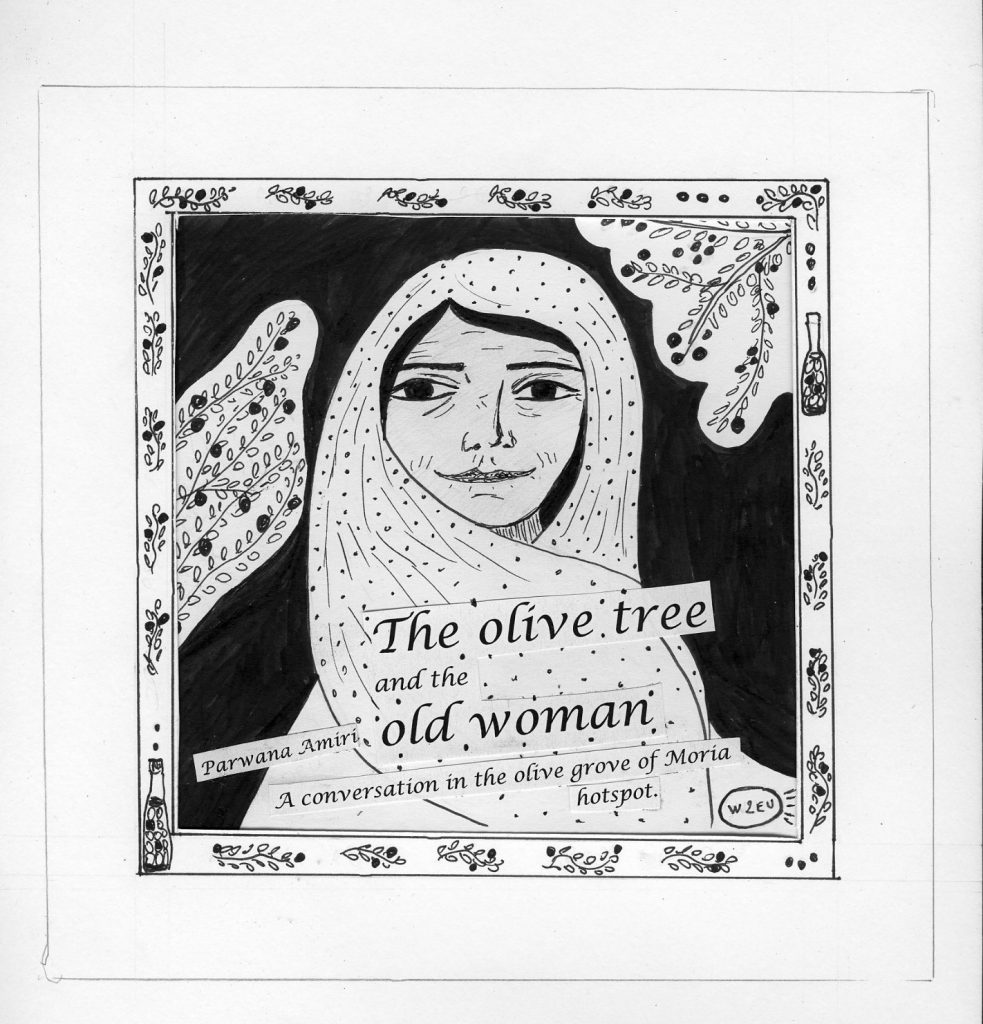 When Parwana noticed how unbearable the living conditions were, she supported the people with her language skills and started to publicize the stories they had experienced.
Her "LETTERS TO THE WORLD FROM MORIA" have been published in a blog since September: Infomobile and and on this Blog.
Pixi: The old women and the olive tree
This little book is based on the real story of one of the many people forced into the Olive Grove
Use olive trees to heat or bake. It is an imaginary conversation between an old woman and an olive tree.
It was drawn by Marily Stroux and printed by w2eu / alarmfone.
You can buy this little book for a donation of € 4.00. Write an email: marily@busyshadows.org or get it Hamburg at Kölibri.
Where: at Kölibri, Hein-Köllisch-Platz 11 + 12 · 20359 Hamburg or via marily@busyshadows.org
When: always on OpenFriday from 14-17: 30h
All proceeds go directly to Parwana for the projects in which she participates. The self-organized school WAVES OF HOPE FOR THE FUTURE, founded by ZEKRIA Farzad with 1,200 students of all ages in the Olive Grove, is one of them.